Sanderson Sister Cocktails
By Peyton Whittington Published September 2022
This one's for everyone who starts decorating for Halloween in August, wears sweaters even when it's still 90 degrees outside and can have an entire conversation in just Hocus Pocus quotes.
In addition to pumpkin spice lattes, we're getting an extra special treat in our candy bags this spooky season: Hocus Pocus 2, premiering on Disney Plus on September 30th. Someone lit the black flame candle and the iconic trio from the '90s classic is BACK, and you'd better believe we're already planning our watch parties with our best witches.
But, of course, what's a good spooky soiree without delicious, themed cocktails?
Fire up your cauldrons, witches. We have the four Hocus Pocus-themed cocktails you need to brew for your Halloween parties and streaming shindigs this year. Come, sisters, WE FLY!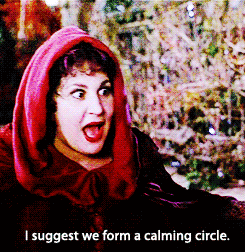 Poor, long-suffering Mary. She's the peacekeeper, the dependable one and the most underappreciated Sanderson Sister. Honestly, any middle child can relate.
That's why we made an elegant, complex and simply divine cocktail in her honor. Flavors of smoked rosemary, juicy blackberries and smooth bourbon are accentuated by a dash of sinfully sweet chocolate bitters. Cheers to Mary, the sister with the super sniffer!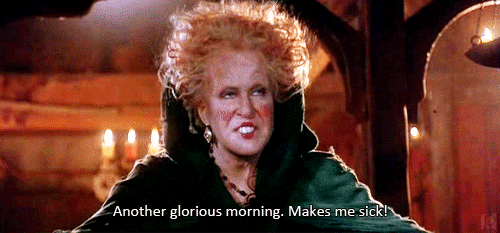 She's vicious, wicked to the core and absolutely the baddest witch in all of Salem. Winifred Sanderson deserves a cocktail that's just as one-of-a-kind as she is, so we incorporated flavors of sweet melon and ginger into this delectable (and easy to make) mixed drink. Remember, sisters, no drinking and flying.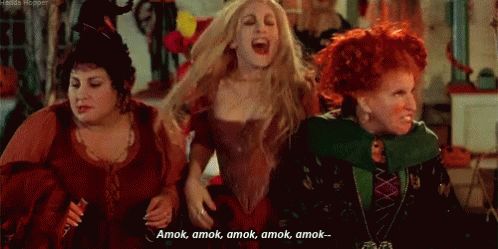 If Sarah Sanderson was everything you wanted to be when you were a kid, this one's for you. The youngest Sanderson sister is bewitchingly beautiful, hilarious and... as dumb as a box of rocks.
This pink lemonade and prosecco cocktail garnished with a rock candy stick is perfect for everyone's favorite bubbly, blonde bombshell. Sip on this as you run amok, amok, amok this Halloween!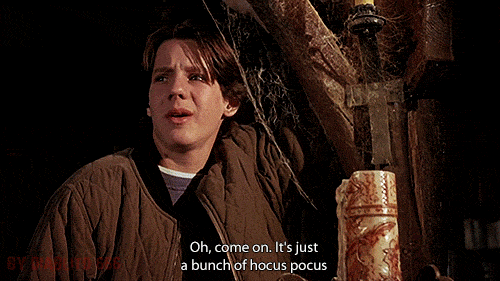 Oh, Max, why'd you have to light the Black Flame Candle?
This cocktail themed after the candle that started it all couldn't be easier to make. The syrupy sweetness of the cola and the kirsch-like richness of the black cherry rum go together like black cats and pumpkins. Garnish with a black licorice "wick" and prepare for the Sanderson Sisters' return. (Fat of a hanged man not required.)