Goodbye 2020: Cocktail Edition
By Mary Small Published December 2020
It's almost 2021.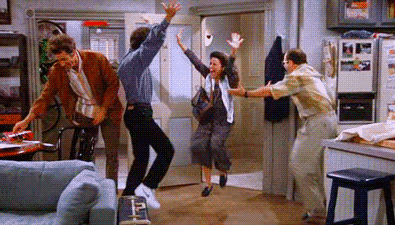 We are all eager to leave 2020 behind us, so there seems to be an extra emphasis on celebrating New Year's. Though you may not be going to your favorite bar or throwing a big bash, you can still countdown to midnight with some bubbly cocktails. With 2020 being a boundless blunder, popping a bottle of Champagne to celebrate its expiration date just does not seem like enough. But I will get to that in a minute. Let's take a moment to appreciate what 2020 did give us – appreciation. We have all been forced to live outside of our comfort zone for most of the year, but I think it helped us all have an appreciation recalibration. It is easy to take simple and everyday occurrences for granted, and this year has highlighted how important they are. Thanks to 2020, we are all a little bit more thankful for teachers who can educate our children so effortlessly. Honestly, I hope to never hear the word "e-learning" ever again. We all feel more appreciative of the nurses, doctors, first responders, essential workers and more who never had the luxury of quarantining at home. And we are a little more grateful for every hug, handshake and in-person hello. So, raise a glass to all of the above and let's close out this crazy year with cocktails. Many cocktails. Bring it on 2021.
Sparkling Cocktails
Combine all ingredients in a pitcher, except ginger beer, and stir to combine. Add ice and now top with ginger beer. Garnish with orange slices, apple slices and grated cinnamon.
Combine all ingredients, except sparkling wine, in a pitcher and stir to combine. Refrigerate until fully chilled. To serve, pour 2 ounces of sparkling wine into a glass and top with chilled cocktail. Garnish with cranberries and rosemary. Serves 8.